We would like to create high quality walking, wheeling and cycling infrastructure with associated improvements to the public realm along Lindsay Road, Commercial Street, Bernard Street, Baltic Street, Salamander Street and Seafield Road. The new infrastructure would connect into the North Edinburgh Path Network and Hawthornvale in the west and the shared use paths at Seafield in the east.
This phase of the project would also complete the Phase 1 cycle track from Foot of the Walk to Ocean Terminal.
Our proposals follow the principles of the sustainable transport hierarchy and are shown in the following pages. More details are given under the key design elements drop down section at the foot of each page.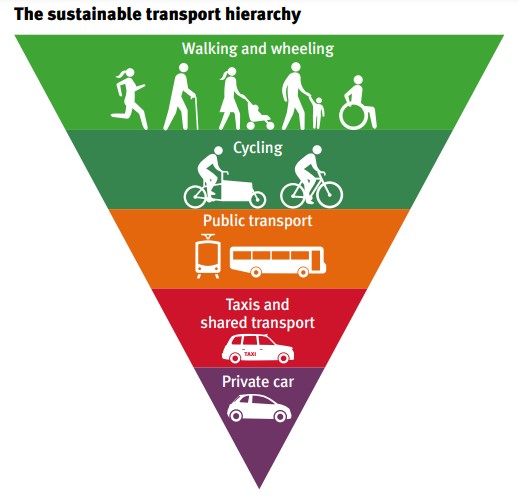 Public transport routes are key for this corridor and we are considering impacts and options for bus stop locations and design, bus lane design and potential for other bus priority measures. Designs presented here for your feedback are a work in progress and we are keen to hear from you and are also in ongoing discussions with stakeholders including Lothian Buses.