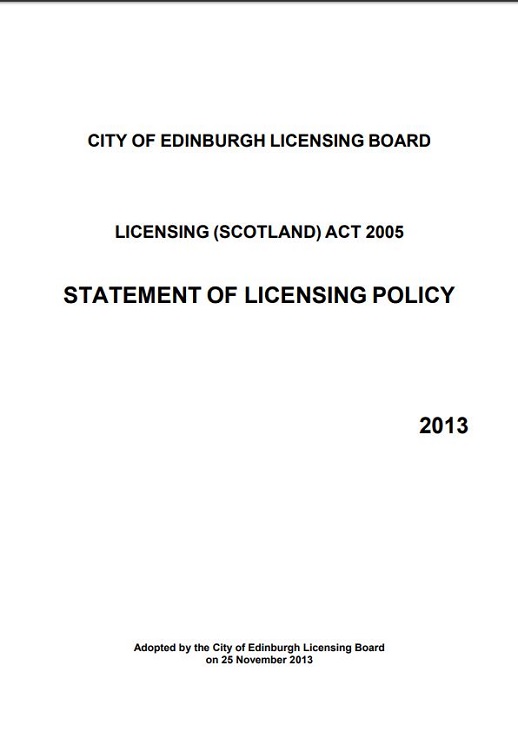 Click on image to download a copy of the Statement of Licensing Policy.
Click on link to supplementary statement on amplified music and vocals
Please send email responses to: licensingconsultation@edinburgh.gov.uk
Alternatively, you can send postal responses marked "Licensing Board Consultation" to:
Licensing

City of Edinburgh Council

249 High Street

Edinburgh

EH1 1YJ
Copies of this documentation has been sent out to statutory consultees. Further copies can be provided upon request.