Overview
Until October 2017, eighteen advertising drums were located on various city-centre streets to promote Edinburgh's cultural venues and community events. City Centre Posters (CCP) manage the advertising drums and now plan to replace the old drums with newly designed ones that will complement Edinburgh's unique city landscape.
Eight different options for the new design have been developed, which you can view here. In addition, you can also see temporary working examples of each of the design options located across the city centre, as shown on the map below (click on the image to open the map in a new window).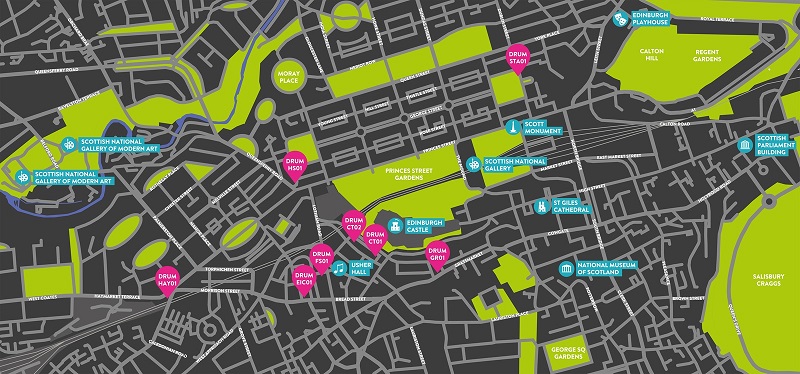 Alternatively, you can download a copy of the map here.
We want you to help us choose the best design by telling us what your favourite is.
CCP will need to achieve the necessary Advertisement Consent from Council Planning, and this consultation process will help us choose the final design for the new advertising drums across the city.