Overview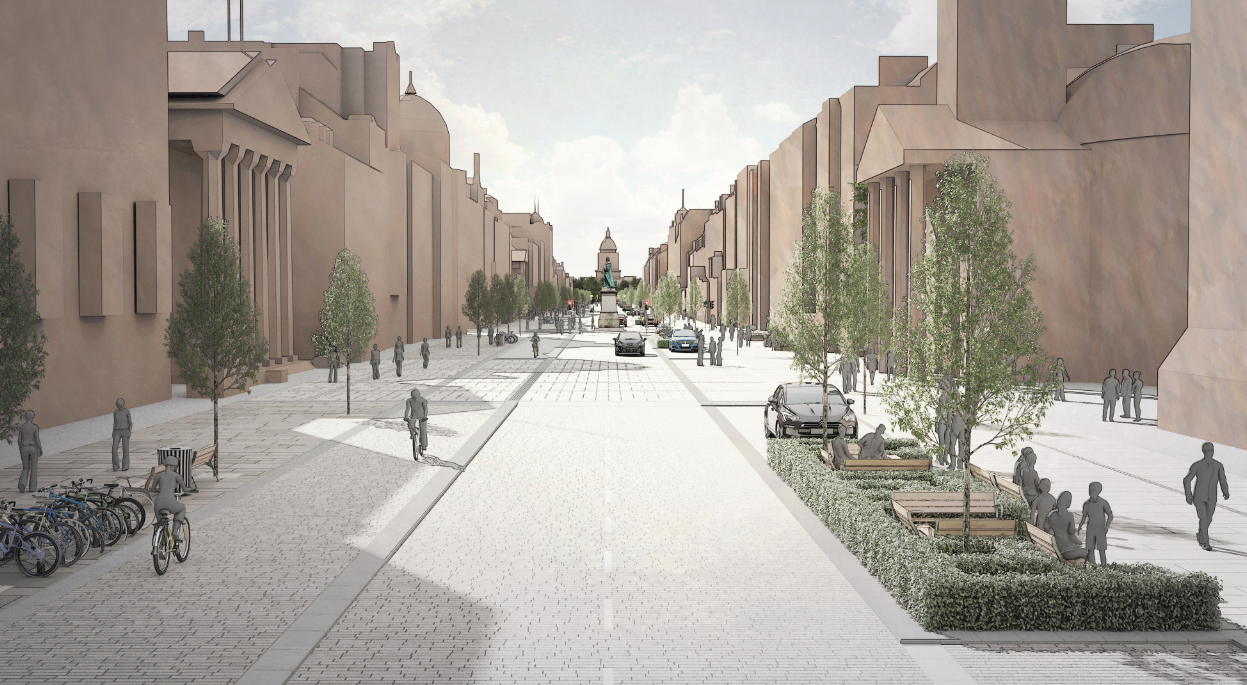 The initial concept design is an exciting step forward for the George Street and First New Town Design project.
Edinburgh's First New Town is the rectangular area of wide Georgian streets and squares between Princes Street and Queen Street. This project focusses on George Street, its intersecting streets of Castle, Frederick and Hanover Streets and the connection between George Street and Charlotte and St Andrew Squares.
The draft concept design builds on previous studies for the area, and also input from residents, local community groups, businesses and the wider public leading to design objectives developed last year. 
Create a world class place that respects and enhances the World Heritage Site

Enlarge and enhance pedestrian space, creating a safe vibrant place for all

Prioritise active travel and access for people with disability or impairment, with general    public parking on George Street seen as lowest priority

Develop an adaptable street design, in particular enabling use for appropriate events

Enhance the First New Town Offer as a place where businesses can thrive
The needs of residents from the city centre and wider city, form a key consideration within each design objective. 
You can find more information on the proposals on the Council's website at www.edinburgh.gov.uk/firstnewtown