Overview
About Leith Walk / Halmyre Street Site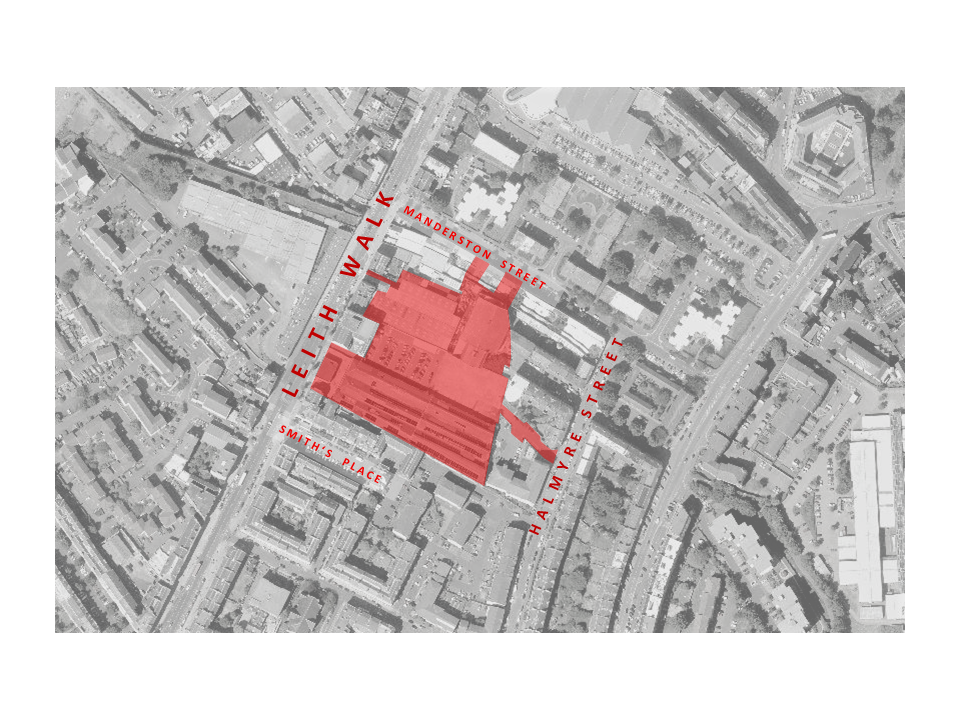 The site is an area of partially vacant land and buildings to the east of Leith Walk linking through to Halmyre Street and Manderston Street. The area has three main landowners and there are aspirations for the redevelopment of parts of the site. We are seeking to ensure that future development on this site is co-ordinated.
Early developer and landowner discussions with the Planning Authority have led to the decision to prepare a Place Brief for the area, in full consultation with local residents, local interest groups and stakeholders.
We are now looking for comments on the draft Place Brief which has been prepared for the Leith Walk/Halmyre Street site.
A Place Brief is non statutory guidance which sets out a series of high level principles to influence the design of development proposals. These principles are based on community priorities and council requirements for this part of the city.
Why your views matter
In January, the Council hosted a number of consultation events to allow the public, local interest groups and stakeholders express their ideas about the area and its redevelopment.
The consultation events were very well attended and a total of 233 people responded to the online questionnaire and gave their views on the various themes relating to the redevelopment of the Leith Walk/Halmyre Street site.
These views have been considered alongside consultation with key Council services and stakeholders and have helped to shape the Place Brief.
A report of this earlier consultation is available as a background paper to this consultation.
We are now seeking views and comments on the draft Place Brief prior to its consideration by Planning Committee.
In the future there will be opportunities to make further comments as part of statutory consultation linked to formal planning application processes.
What happens next
The comments received through this consultation will inform the Final Place Brief for the Leith Walk/Halmyre Street site. The Final Place Brief will be considered by Planning Committee for approval.