Overview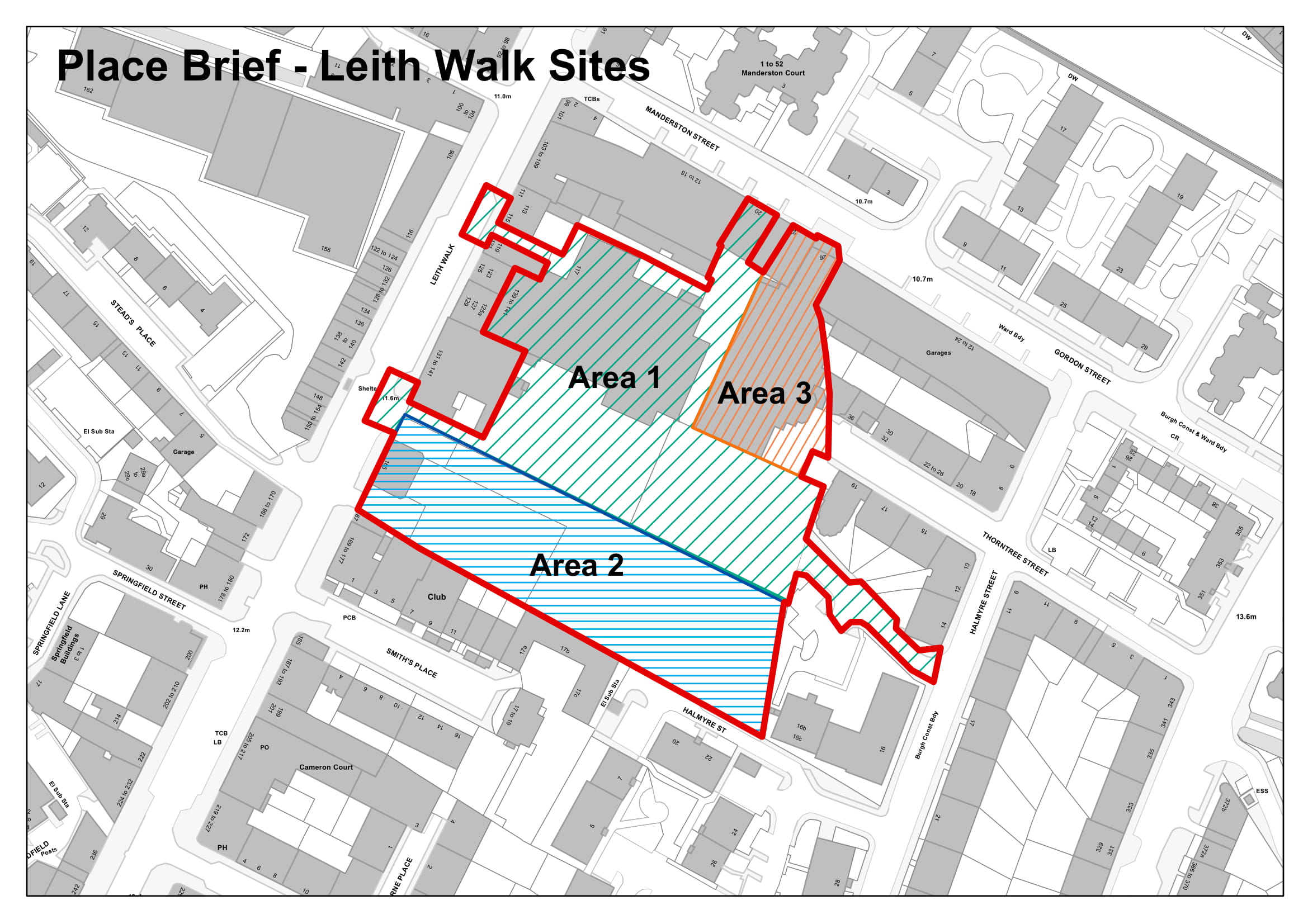 About Leith Walk / Halmyre Street Site
The site is an area of partially vacant land and buildings to the east of Leith Walk linking through to Halmyre Street and Manderston Street. The area has three main landowners and there are aspirations for the redevelopment of parts of the site. We are seeking to ensure that future development on this site is co-ordinated.
The Council will be hosting a number of consultation events to allow the public, local interest groups and stakeholders express their ideas about the area and its redevelopment.
Why your views matter
Early developer and landowner discussions with the Planning Authority have led to the decision to prepare a Place Brief for the area, in full consultation with local residents, local interest groups and stakeholders.
A Place Brief is non statutory guidance which sets out a series of high level principles to influence the design of development proposals. These principles are based on community priorities and council requirements for this part of the city.
This consultation is to get your views on the future redevelopment of the Leith Walk/Halmyre Street site in order to help shape the Place Brief.
The Place Brief shall consider the following opportunities for the Leith Walk/Halmyre Street site;
Housing – the provision of mixed tenure housing.
Commercial spaces – the provision of commercial and office spaces.
Routes – providing new pedestrian and cycle routes.
Green Spaces – look at the opportunities to create new green spaces in the area.
Other Uses – consider what and where other new uses would be appropriate.
This programme of non-statutory consultation will continue from now through to the 31st January 2020, and will be followed by the preparation of a Place Brief that will set agreed uses and design parameters for the development.
In the future there will be opportunities to make further comments as part of statutory consultation linked to formal planning application processes.