Overview
Regular users of the Union Canal Towpath will have noticed a lot of construction activity near the eastern part of the canal. The site between Gibson Terrace and Viewforth is where the new Boroughmuir High School is being built, opening in August 2016.
Part of the contract to build the school involves provision of a new "linear" park, running parallel to the canal towpath, from the top of Gibson Terrace to where the school boundary will be. The park will be in place by summer 2015.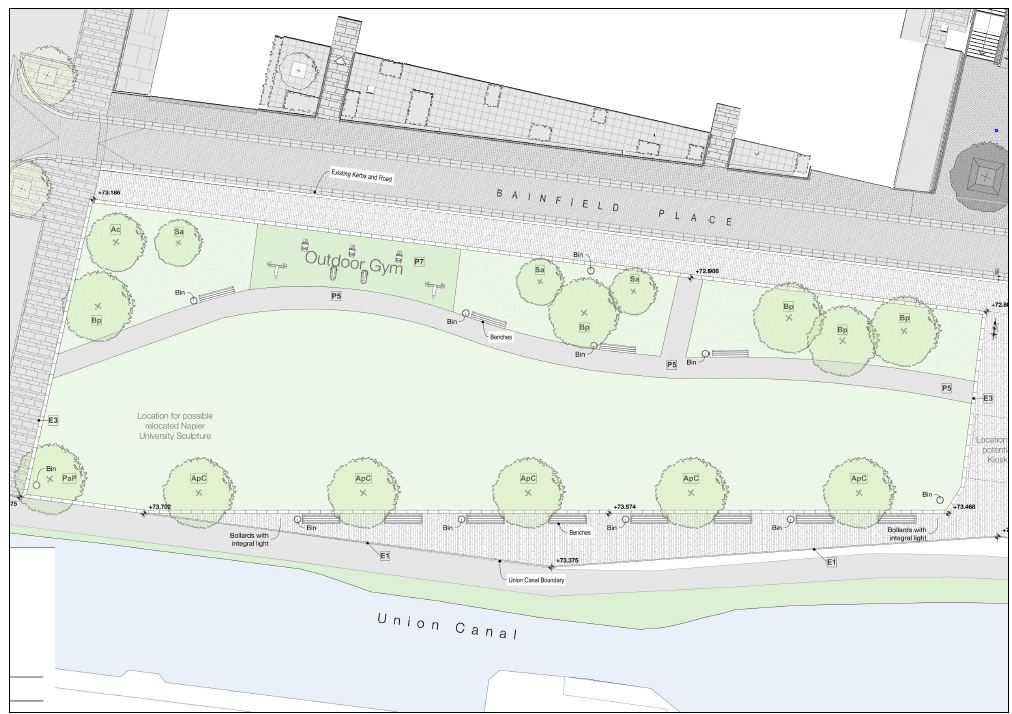 The park was granted detailed planning permission as part of the overall school planning consent and sees new trees being planted, new paving and an outdoor gym. However, there are still one or two aspects of the park which are to be firmed up and on which we welcome your views.
Why your views matter
We have a number of possible options for the design of benches and have also come up with a couple of suggestions for the name of the park. Please tell us what you think, or feel free to give us your own suggestions, via the link below. 
You can also visit the park site to see some images of what the park will look like, as well as giving your views while there. 
The venue is the Napier University Bainfield Union Cafe Bar, 7 Bainfield Drive, Edinburgh, EH11 1AR (just off Fountainbridge/Dundee Street). Dates and times for visiting are:
Thursday 23 April         11am – 10pm
Friday 24 April              11am – 10pm
Saturday 25 April          12noon – 10pm
What happens next
The development of the new park is being guided by a small working group made up of Council staff, community representatives, the park contractor and one of the local councillors.
Once the working group has looked at all your feedback it will produce recommendations on the name and the benches design for the contractors and council to deliver. The working group is also looking at longer term arrangements for community involvement in the park, once it is up and running, so we welcome interest in that.