Overview
We are looking for your views on design proposals for the Currie Community High School redevelopment within its current site and is expected to be completed in 2024.
The campus is aiming to be the first Passivhaus-designed high school in the country setting the standard for energy consumption across school estates.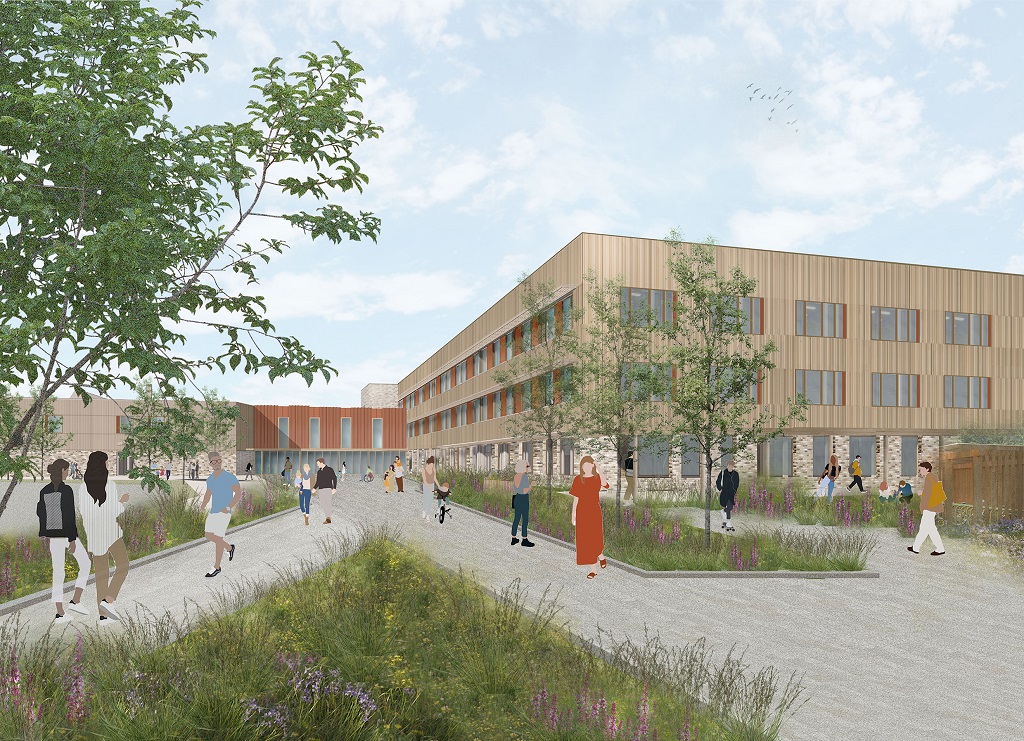 At the heart of the new school plans are five core elements: education, inclusion, outdoor learning and sustainability, digital learning and community access. The school will have a series of learning zones for pupils with breakout areas which include:
Science, Technology, Engineering and Maths (STEM) over 3 levels with dual-teaching classrooms, science labs, technician areas and a learning plaza

Languages and Humanities with a dual-teaching classrooms, learning plaza and a debating chamber,

Expressive Arts with music rooms, a recording studio, art studios including a kiln room, dance studios, drama studio and stage

Health and Wellbeing with a gym hall, games hall, dance studio, fitness suite and swimming pool, food technology and hospitality

Integrated Support with wellbeing hub, support for learning classroom, sensory room and a sensory garden
There is a strong emphasis on outdoor learning and health and wellbeing.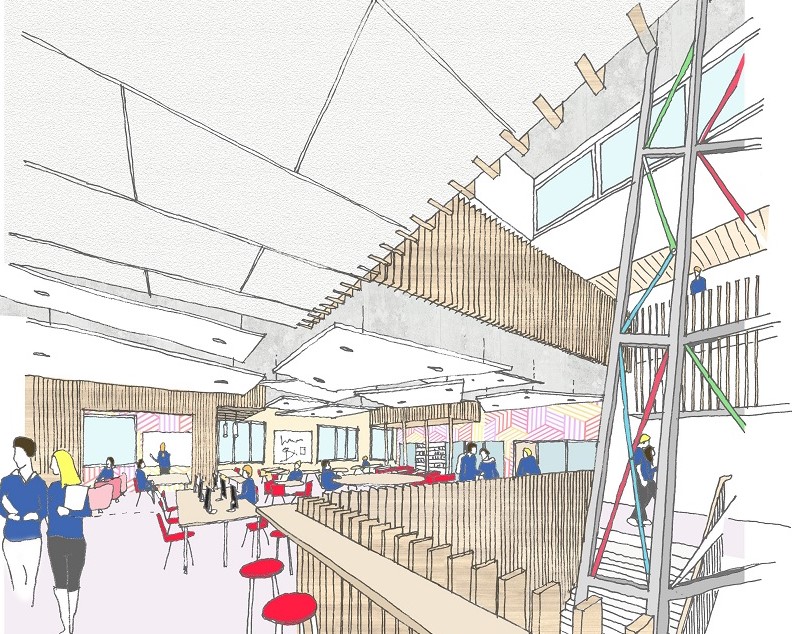 A series of engagement events have been held with staff, pupils from both the high school and cluster primary schools, parents and the local community in the past two years as the plans have been developed. As a result of this early community engagement the new building will offer the community daytime, evening and weekend access to an intergenerational community hub. Visitors can drop in to the library space in the foyer, access meeting rooms and digital services, visit the café, keep healthy at the gym and pool or enjoy a walk around the grounds.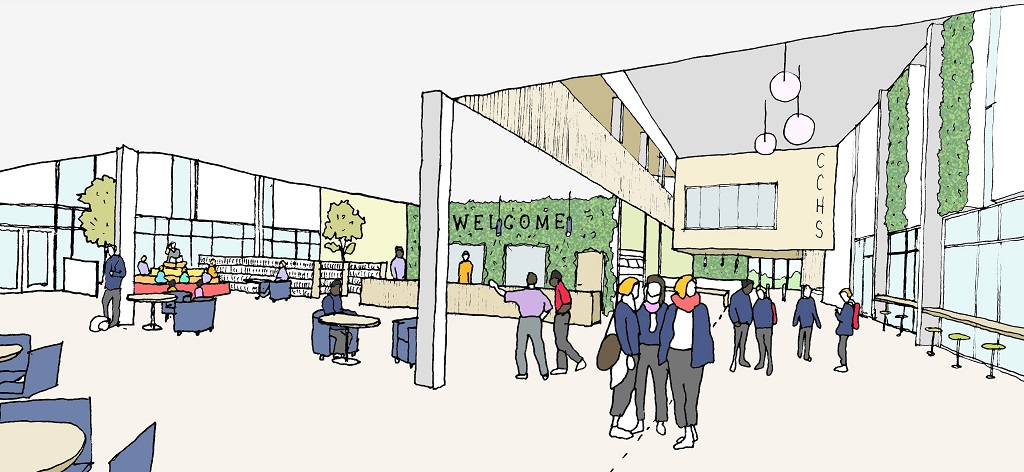 Three Pre Planning Application Consultation Live Q&A digital events with the project team will also be held on Zoom at the follow dates and times:
Tuesday 20 April 2021 at 11am-12pm

Tuesday 20 April 2021 at 6pm-7pm

Thursday 22 April 2021 at 7pm-8pm
Please use this link on your chosen date and time to join the webinar:
https://zoom.us/j/97856438347?pwd=TGdXb2NYcWxsR091WFdUeGJ4Y1hIQT09
Passcode: 591373
Please note that comments made in the course of this consultation process are not representations to the planning authority.
For more information about the project visit  https://www.edinburgh.gov.uk/curriehighredevelopment 
Please view the presentation boards and FAQs available to download at the bottom of this page.
Why your views matter
The Council has submitted a Proposal of Application Notice (PAN) to the planning authority for the construction of the Currie Community High School redevelopment.
The COVID-19 emergency means it is not currently possible to hold public meetings without unacceptably posing a significant risk to public health. However, while it is not possible to hold a conventional public meeting, we are creating an opportunity for the public to provide feedback and ask questions at a series of online public events. 
What happens next
All of the feedback raised during the consultation period will be considered and reviewed by the project team. This will help inform further development of the design, prior to submitting full planning application.
(Comments made to the prospective applicant are not representations to the planning authority. If the prospective applicant submits an application there will be an opportunity to make representations on that application to the planning authority.)