Overview
We're creating a welcoming, safe, better connected and sustainable space that will embrace and enhance the much-loved heritage of George Street, Castle Street, Frederick Street and Hanover Street.
Our vision is to provide a great place that everyone can enjoy and benefit from, which supports our drive to be net zero carbon by 2030 and helps the city's economic recovery.
We are preparing an Operational Plan which will control how vehicles access George Street and the First New Town. To do this, we need the views of local businesses and residents to help shape the final Plan.
This initial stage of engagement will run until 8 April and will help us to better understand the needs of local businesses and residents. We will run a further round of engagement in May/June 2022 in advance of Traffic Regulation Orders being published in autumn.
Project Background
We're planning for the future of George Street and the First New Town, revitalising the street while embracing its much-loved heritage.
The proposed design will create a greener, safer, accessible place for everyone to enjoy. Read more about how the designs for George Street have progressed.
It will be one of the first projects to be delivered as part of our City Centre Transformation - an ambitious 10-year strategy and delivery plan that seeks to provide a people-focused city centre, which is a desirable place to live, work and visit. 
Edinburgh's City Mobility Plan is central to creating this cleaner, better connected and net zero carbon future. Key to this is a review of the current bus network by 2025 and a largely car-free city centre by 2030. In line with this, the George Street design proposal prioritises walking and wheeling, then cycling, then public transport and shared transport including taxis. Vehicle access will be significantly reduced.
Why your views matter
We would like to understand the views of those of you who work and live in the First New Town. The questionnaire focuses on how businesses and residents currently use George Street and the First New Town.
If you live or operate a business/work within the red line study area below, we would like to hear from you.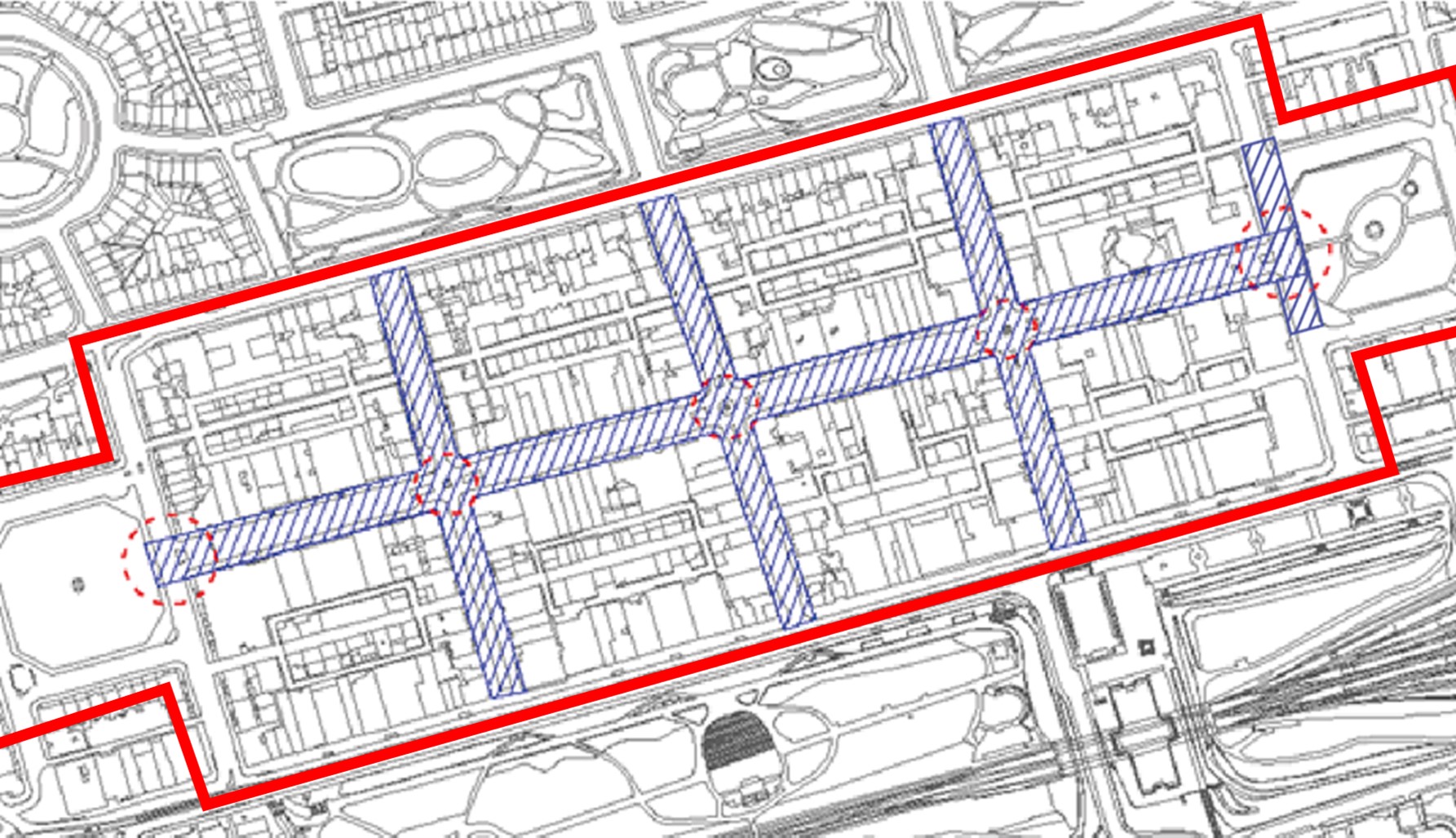 The information you give us will be used to inform recommendations for the Operational Plan and for no other purpose.  We will provide all respondents with feedback in May/June 2022.  The survey should take approximately 5-10 minutes to complete.