Overview
Thank you to all who have participated so far. Further drop in sessions will be held as follows, to feedback on what people have said so far and proposed next steps. A recent presentation to the Meadowbank Sounding Board is available in the Related Documents section below or click here. Please note all plans and diagrams are for discussion and consultation purposes only and do not form part of any application or approval at this stage
Wednesday 30th January between 5pm and 7.30pm
Meadowbank Church, 83 London Rd, Edinburgh EH7 5TT
Friday 1st February between 12.30pm and 3.00pm
Willowbrae Church Centre, 1a Willowbrae Road, Edinburgh EH8 7EJ
Saturday 9th February between 12.30pm and 3.00pm
Craigentinny Community Hall, 9 Loaning Road, Edinburgh EH 7 6JE
In June 2018 the Council's Development Management Sub Committee approved detailed plans for a new Meadowbank Sports Centre. GRAHAM Construction has been contracted to build the new state-of-the-art £45m sports centre to replace the 50-year old complex. Initial works to bring down the old Stadium are undeway. Work to is expected to begin in summer 2019 on the new sports centre.
Committee also approved the principle of the redevelopment of land surrounding the Sports Centre for mixed uses including residential, student accommodation, hotel and commercial uses, together with car parking, landscaping, drainage and ancillary works. The illustrative map below shows the relevant areas.
This is a major place-making project for the Council and we expect it to bring significant opportunities to the area. The Council is planning a series of engagment events to help inform our approach to the site.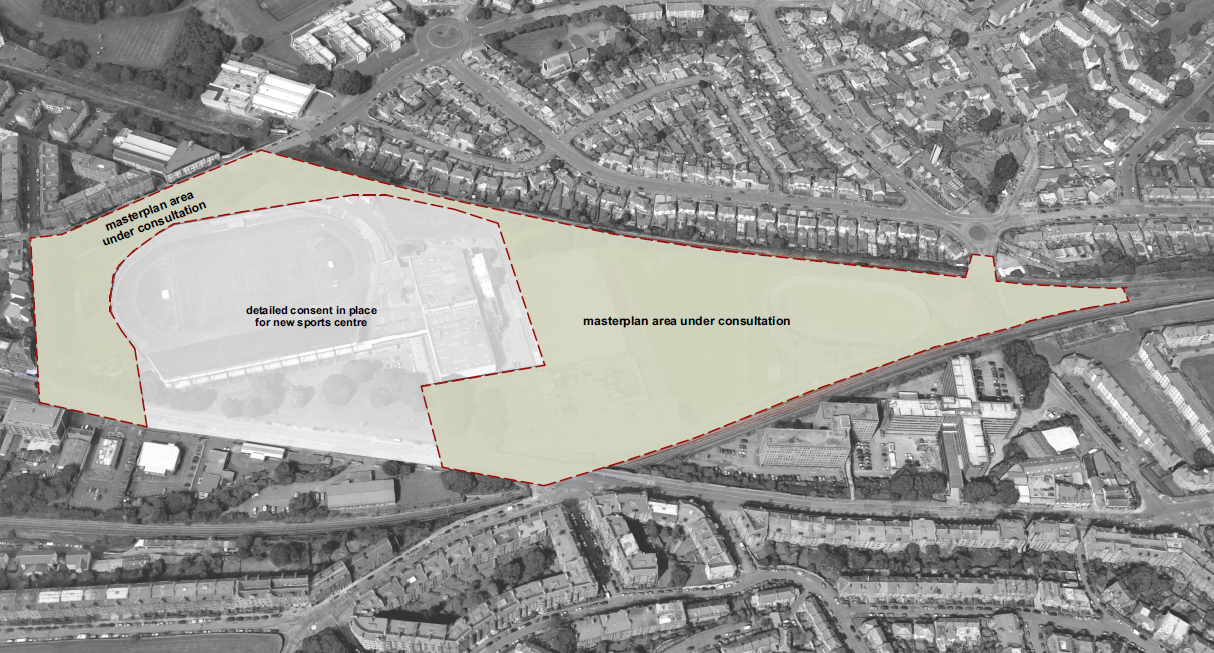 Why We Are Consulting
The Council believes that in order to create a successful new place we need the support and continued engagement of the community who live, work and visit the area. We are seeking your views on how to shape the new development.
Please see links below for background information and details of forthcoming events.