Overview
As part of the delivery of the Local Development Plan, we are exploring opportunities for improving walking, wheeling and cycling conditions within South Queensferry. The aim is to create more travel options for your daily trips to school and work as well as other trips in your local community.
The Local Development Plan was adopted in November 2016 and includes detail on the policies and proposals that are to be used in delivering future developments for the city and has identified significant areas of new residential development in the town. We are looking at what improvements are needed to existing infrastructure and what new infrastructure is needed to provide safe and high-quality routes to enable more people to travel in sustainable ways.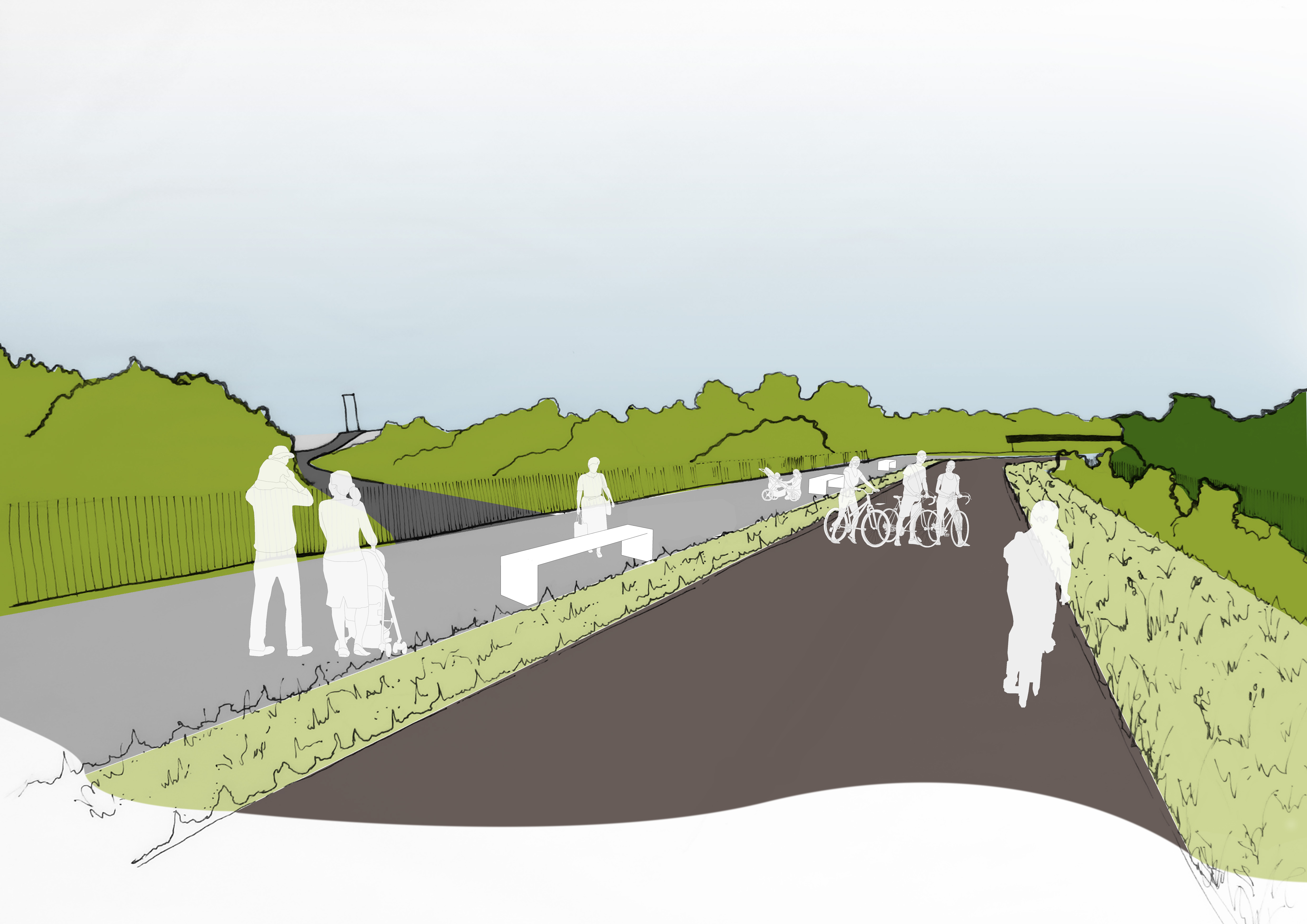 We are keen to hear from the local community about potential ideas for improvements to the streets and landscaping between the Builyeon Road area through Scotstoun Avenue towards Queensferry High School and Dalmeny Station. In addition, the study has identified opportunities to improve the existing routes through Echline and Viewforth towards Queensferry's historic town centre.
Please also see below in the Events section details of our drop in session to come along and see our proposals and provide your feedback.
Within these pages you can also find information on developing proposals for a new shared use path to the south of the high school between Dundas Park and Craw's Close.
Why your views matter
We would encourage you to complete this survey to help us to understand your travel needs and how best to support them through our proposals. We are at an early stage of development of the proposals so are keen to hear from as many voices in the community as possible.
Please see below in the Events section details of our drop in session to see our proposals and provide your feedback.
Data will be handled in accordance with the General Data Protection Regulations that came into effect in May 2018. Data related to this survey is anonymised and will be used solely for the purpose of the Options Appraisal.
Thank you very much for your time in completing this survey.